SPECIALLY TUNED FOR WORDPRESS
WordPress web hosting is complicated. We've tried many, many providers & setups. Trust us, it's complicated.
Here's the bottom line: Our servers are faster, lighter, and more secure.
Host with us in confidence, so you can focus on your business.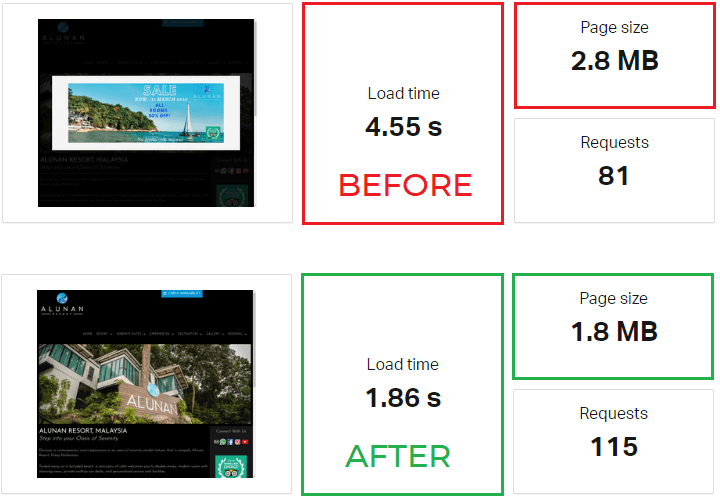 240% faster, 35% lighter, just by switching over to Pixl VPS!
It's just web hosting, what's the big deal?
When you're starting out, it's easy to just pick a plan and go with it. But when you want to go serious in your online growth, that's where things get really complicated. There are literally thousands of combinations of server providers and setups, and everyone claims they are fast and secure.
We've tried many hosting plans over our 10 years of experience building 100+ WordPress websites. We're tired of slow, underperforming, yet expensive web hosting plans that ultimately waste our time. So we built our own.
It took us a while to perfect the formula, but we're finally happy with what we have, and we'd like to offer it to you.
Features included in all plans
(Mouseover/tap for more information)
All our servers are specially tuned for WordPress, with a software stack that is hard to beat elsewhere.
Rest assured you're getting the best we have to offer. We use our own hosting and we're very impatient people 🙂