We've been building WordPress websites for over 9 years, and over that time we've worked with a lot of hosting providers, and did a whole lot more research that you'd ever want to (simply Google "best hosting for WordPress" and you'll find 145,000,000 results).
We've tried the Big Four in Malaysia – Shinjiru, Exabytes, Serverfreak, IPServerOne – and some smaller-name hostings too.
We've tried international hosting companies like GoDaddy, HostGator, BlueHost.
We've even set up our own servers with Amazon, Google, Cloudways, DigitalOcean, Vultr, CloudCone.
Shared hosting, Virtual Private Servers (VPS), cloud hosting, managed hosting, semi-managed hosting, we've tried them all.
And we've always been disappointed, one way or another.
Don't get me wrong, these are good hosting providers and they serve their market well. However at Pixl we're always on the lookout for THE best hosting provider that's damn fast yet doesn't cost a bomb.
I believe we've found it.
But first – what's the problem with normal hosting?
(jump to the end if you'd rather skip this part)
If you're new to web hosting, chances are you'd go straight for the cheapest hosting available – GoDaddy has plans from $2/mo, BlueHost from $4/mo, Serverfreak from RM100/yr – and for simple websites that you don't particularly care much about, that's probably good enough.
But if you're actively using your website for whatever reason, you'll have to start going down the deep, long, and confusing rabbit hole that is web hosting. (want a taste? Google it).
You'll find out that shared hosting is dirt cheap because companies cram thousands of websites into one server to maximise profit (causing slowdowns, security issues, etc)
You'll find out that "24/7 phone support" means holding for 30 mins then talking to a Junior Technician in India who can hardly speak proper English, and there's a 2 second lag between conversations due to the crappy VoIP phone line.
You'll realise that "award-winning professional support" either takes a long time to respond, is a Junior Technician, or takes days before they upgrade you to Senior Tech if your problem is complicated.
You'll find out that once you hit certain pageviews a month, your website gets auto-suspended until you upgrade to a bigger plan
But most of all, you'll realise that if you want to do anything serious with your website, you'll have to pay a whole lot more than $5/mo, AND you'll still be at the mercy of the hosting company.
With that realisation comes more complication:
Affordable "WordPress-optimised hosting" turns out to just be lesser sites on one server, and they only give you around 30% usage of a 1-core CPU, with 1 GB RAM.
Managed hostings like Kinsta, Pantheon, WP Engine are really pricy at $35 and above, AND don't come with WordPress support ("because we manage your servers for maximum performance and THAT'S what you're paying for!")(not really – but that's a story for another time).
Virtual Private Servers (VPS) or Cloud Hostings like Cloudways, Digital Ocean, Vultr, Cloudcone, etc are much cheaper and you get to pick your own hardware, but you don't know if you should pay for more CPU, RAM, storage (HDD? SSD? RAID?), and then you'll start to learn about server locations, traceroutes, WHM, CloudLinux, Cloudflare, etc etc and down the rabbit hole we go. Oh, and they don't provide WordPress support either.
Pixl's final effort to get best performance was by signing up for our own high-performance VPS (3-core CPU, 16GB RAM, 150GB high-speed SSD), and we thought that would solve all our problems. It turns out that hardware was only the first step – without proper software and extremely technical tuning, our heavy sites still loaded at subpar speeds (5-8 seconds). It's true what they say – the more you know, the more you know you don't know anything.
It seemed like we were faced with a no-win situation. Simple sites loaded just fine with cheap shared hosting but heavy sites could get no faster than 5 seconds load time unless we signed up for very expensive hosting that still was hard to use and needed additional technical support staff.
That's when we found Johnny.
TOO MANY WORDS! What's the best hosting?!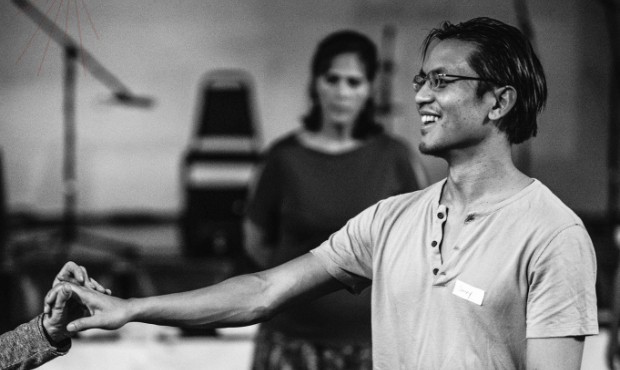 Johnny Nguyen is a WordPress speed genius who can get your site loaded very, very quickly. Thanks to tons of referrals and zero marketing, he now provides a web hosting service called JohnnyVPS (JVPS for short) that comes with website speed optimisation, that doesn't burn a hole in your pocket. He employs a team of highly experience dev-ops engineers who tune their servers for crazy performance, and they all know WordPress more than even I would want to know.
What's the catch? They don't provide "customer service", and they have rules that you need to follow. It's completely fair though – they're experts, who want to work with clients who know what they are doing.
People like Pixl, I guess. #self-five #shamelessplug
As a first test, we transferred diineout.com, a very plugin-heavy, high-CPU, high-traffic WooCommerce website, to JVPS and he got the page load time from 9 seconds down to 2+ seconds (sometimes even 1.x secs!). That's a whopping 300+% improvement.

What does this mean for Pixl clients?
Beginning 19 Feb 2019, we will start recommending JVPS as our preferred hosting provider, and we will charge a service fee if you'd like us to manage it for you. We will slowly terminate our own servers at Cloudcone and start moving clients either into our own JVPS account or into your own independant account at our advisement.
If you've previously signed up for our hosting plan, rest assured we won't charge you extra and will simply move your site on a case-by-case configuration. After all, the whole point of this exercise is to provide you with better service and faster websites.
For the rest, we will announce our service fees shortly, so you can enjoy the benefits of a speedy site without worrying about technical experience.
Look out for an email from us soon 🙂
Michael Kwan
Founder & CEO